BABA COMES TO CHHATARPUR
Baba became a mendicant and was looked after, taught and trained by Sadhus. He travelled all over India, visiting various places of pilgrimage. The sweep of his itinerary covered the majestic Himalayas, the cold Tibetan plateau where the holy Kailash and Mansarovar are located, the hills and valleys of the North-East and of course, the holy places of the North and South. He spent several years in Kashmir and then Maa Durga guided him to move to Delhi. He first spent some time in Arjun Nagar and built a beautiful Temple there. Then he moved on to Durga-Ashram near Chhattarpur Village (now a wing of the Shaktipeeth about a km away) before finally shifting around the mid-seventies to the present site, which was then an undulating wasteland, covered with wild shrubs and bushes.
BABA'S VISION OF SHAKTIPEETH TAKES SHAPE
Devotees started gathering around Baba and this Shaktipeeth started taking shape, designed to the last detail by Baba himself who even carried bricks on his own shoulders during the initial construction days. It is a miracle and a convincing example of Maa Durga's divine grace behind Baba's indomitable will and effort that the Shaktipeeth has developed into a mini temple-town from a scratch, to sprawl over 70 acres of land in three decades. Plots of land were purchased in phases; all duly paid for and with proper receipts and records. The buildings reflect different architectural styles of different regions of the country. The Shaktipeeth, established in homage to the omnipotent and omnipresent Akhand-Brahmaand-Naayikaa Bhagwati Maa Katyayani, has been funded by the collective and anonymous Donations and efforts of all the devotees, rich and poor alike.
BABA'S MISSION
The ideal of personal salvation did not appeal to Baba's compassionate nature. His mission in life, as he used to tell his devotees, was to remove the veil of superstition and ignorance from the minds of the common man and to reveal to him the Sanaatan Dharma (The Eternal and Universal Faith that is a unique gift of India to the World), in its true and undistorted form and to spread the message of tolerance, brotherhood and patriotism. Service to the needy was his gospel. The Shaktipeeth is the house of Maa Durga and Baba would not let any devotee go away without having meals or refreshments and fulfillment of his needs.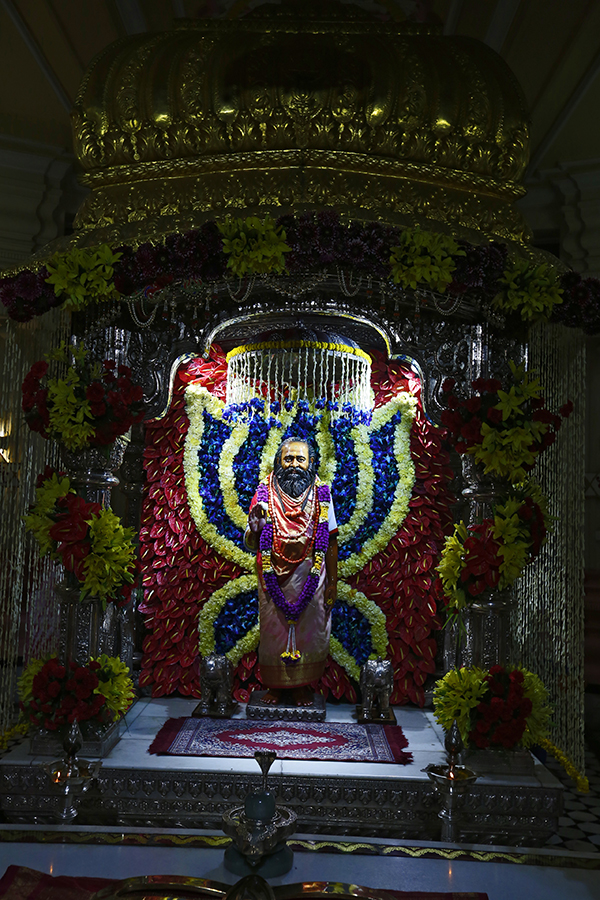 SANAATAN DHARMA-THE UNIVERSAL FAITH
Baba clearly understood the real meaning of Dharma; the unique Indian concept that was hither to not known in the West. 'Dharma' connotes the eternal principles of Righteous Way of living that are non-denominational and totally secular and hence universally applicable. It goes far beyond the narrow confines of what the word religion implies. Baba understood the Sanaatan Dharma and lived in accordance with its eternal principles. He upheld the value-system enshrined in the Sanaatan Dharma as updated by Avataars, sages and saints from time to time in the form of Yug-Dharma- the code of conduct relevant to the place and the times. Baba kept himself abreast with the march of times and was always in tune with the Yug-dharma, giving adequate importance to human dignity, spirit of equality, scientific outlook, value of proper education, advances in various fields of knowledge and how to teach them to the poor, down-trodden and needy. He held scientists, doctors, engineers, technicians etc in very high esteen. The farmers cultivating fields, labour working in factories, safai-karmacharies maintaining public hygiene and health, Defence personnel guarding the country etc were given by him their proper due. He used to call agricultural fields as Krishimandirs, academic institutions as Shiksha-mandirs, factories as Udyog-mandirs, and preached that working in any place with dedication, devotion and sincerity is as much worship of God as prayer offered in the temple. According to the Baba, any constructive work in any field of human activity aimed at its welfare or betterment, performed with dedication, selflessness and efficiency, is a part of dharma and leads towards God.
BABA-A GREAT NATIONALIST
Baba's feeling of patriotism was boundless. Whenever there was a threat to the country's integrity, his anguish knew no bounds and the intensity of his agony could be seen and felt when he pleaded with Maa Durga for the nation's security, strength and prosperity. He had a special regard for the jawans of our defence forces who braved adversities and sacrificed their lives in safeguarding the country's security and integrity. Generous assistance to the units of armed forces scattered all over the country by way of beautiful statues of deities for Unit-temples and for organizing religious functions as needed by them bear ample testimony to Baba's concern for them.
BABA'S DEPARTURE
A glorious chapter came to an end when His Holiness Shri Durga-Charan-Anuragi Baba Sant Nagpal left the confines of his mortal coils and merged with the infinite at five minutes past midnight on the 15th and 16th December, 1998 after prolonged illness. Freed from its limitation of the mortal body that had physically worn out after having borne the burden of intense activity over a span of seventy five years, Baba's indomitable spirit now soars with greater freedom.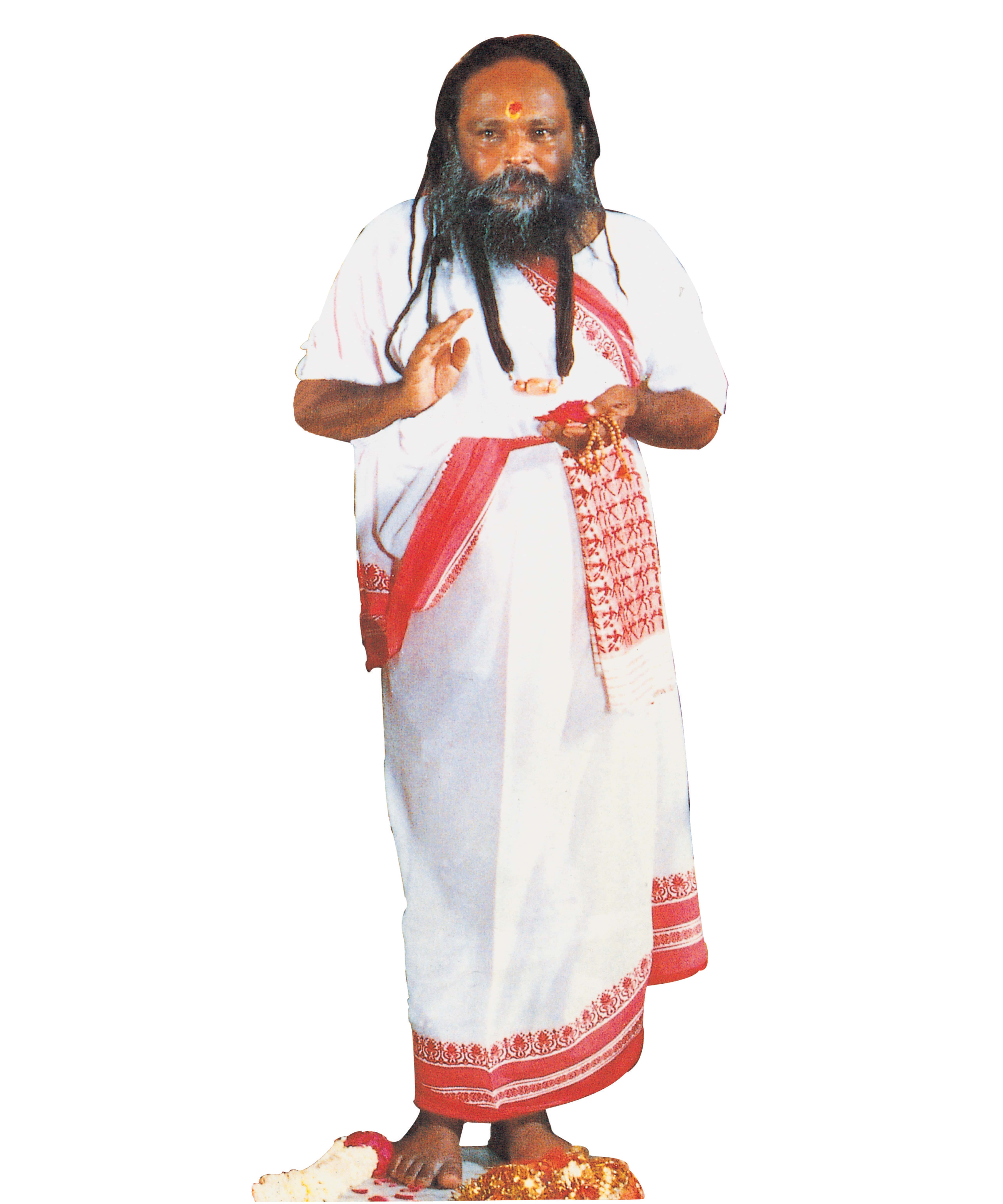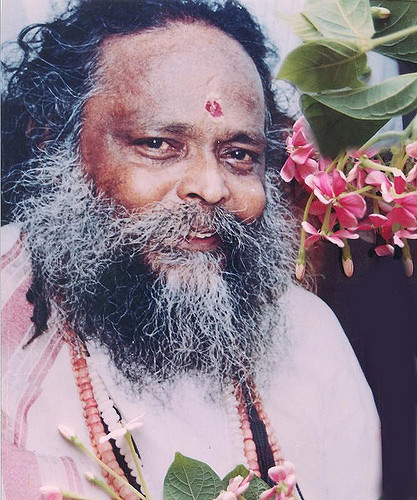 BABA'S PHILANTHROPY
Baba's name is taken with reverence and love in Himachal Pradesh, Uttarakhand etc. There are many places where he took initiative and contributed money and material for improvement of the temples and services offered to the devotees and pilgrims. His love, constructive suggestions and help by way of funds, material and skilled workers, transformed the temple town of Jwalaji and resulted in improved facilities for the pilgrims at Chintpoorni, Kangra Baijnath and Naina Devi in Himachal Pradesh; at Har-ki-Pauri Haridwar, in Bhartrihari temple complex in Rajasthan etc. The practices of sending offerings before every Navratra and other occasions to all the main temples and some well-known Muslim places of worship has set a healthy tradition and built bonds of inter-religious goodwill. Continuing this work, the Trust has recently installed the Ganga murti at Har-Ki-Pauri, Haridwar.
BABA'S COMPASSION
Baba's heart would bleed at the suffering of others. Any disaster or calamity anywhere would fill him with grief for the victims and he would remain restless till materials for their immediate needs were collected and dispatched at the cost of the Shaktipeeth and delivered right at the doorsteps of the genuine victims. Such relief was sent to the victims of cloudbursts/earthquakes/ cyclonic storms etc in Himachal Pradesh, Uttaranchal, Madhya Pradesh, coastal areas of Andhra Pradesh, Orissa etc. and were distributed with utmost humility by his devotees personally to the genuine victims. Similarly, Baba went out of his way to help victims of afflictions like leprosy, TB etc where social prejudices compounded the misery of the victims. The Gandhi Kusht Ashram, Tahirpur, Shahdara with its hundred or so families were adopted by the Baba. The liberal assistance extended to them by him ranged from funds for repair and maintenance of their houses, distribution of rations, food, clothing and other necessities on numerous occasions, construction of a temple, a large community hall and a school in the colony. The LRS Institute of Chest and Respiratory Diseases, Mehrauli now being run by the Union Ministry of Health & family Welfare has a modern Rs 1-crore Intensive Care Unit, perhaps the only one of its kind in Asia, built entirely at the expense of the Shaktipeeth under inspiration from and personal guidance of Baba.